Services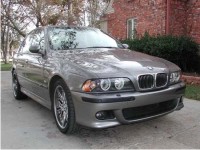 Welcome to our services department, where all our work is guaranteed and carried out with due care and with strict attention to detail. Although our work is of the highest industry standard, we pride ourselves on being price competitive, delivering our customers professional standards at affordable prices.
Our Services
The Tasty Motor Company offers a comprehensive range of service to our customers, whether you are looking to repair some unsightly bodywork or perhaps you want to add some sparkle with some alloy wheels? Our experienced and skilled technicians are always on hand to help you. Whatever your vehicle requirements may be we are certain that we can be of service.
We specialise in vehicle repairs for the insurance industry along with the trade, fleet and general public. We cover all exterior repairs including stone chips, paint scratches & bumper scuffs returning your car to its former glory in a flash. At Tasty Motors all of the services that we offer are available at very competitive prices!
In our mechanical workshop we perform a huge range of tasks from general servicing to bespoke tune-ups. All of the work that we carry out is completed to the highest standard and we do not rush jobs. We take great care with all of our work which has lead to us gaining an excellent client base and gaining many new customers through positive referrals.
For a full explanation of our services or for a free no obligation estimate of your work, our knowledgeable staff are on hand to answer your questions, so please don't hesitate to contact us today.